There's something about motorbikes that give you an extra sense of freedom, flying almost. In busy cities while all the cars are gridlocked, you can nip through traffic leaving everyone else in your wake.
Motorbiking its raw; you experience all the elements mother nature has to throw at you and you deal with it, not protected from the rain by a roof or a windshield.
Motorbikes can often also get to places where cars cant – opening up a whole new world of possibilities – not to mention you look bloody cool 😉
The allure of motorbiking has always grabbed me, hiring several mopeds throughout South East Asia (partially inspired by Top Gears Vietnam special) and the ease as to which you could get around only increased my interest. As a result, I recently somehow obtained my basic bike licence!
To celebrate obtaining my licence I wanted to write a post on bikes and in particularly bike road trips! There are some great roads across the world taking you through all different environments and cultures. In particular I feel as an individual country, the USA has the most varied set of these. Some routes are like a knife cutting straight through the landscape whilst others are like rivers winding there way through the scenery. Some are 60 miles long whilst others are 600 miles long.
If you're going to ride one of these trips or are simply a bike rider, I highly recommend the motorbike accessory company Bike Bandit. They provide all the gear you could need from helmets to tires and also provide specialist parts from each individual bike maker such as Yamaha and Honda.
Here are the best American road trips for motorbikes.
1. Skyline Drive, Virginia – 105 miles.
This road runs the whole length of the Shenandoah National Park which contains the beautiful Blue Ridge mountains.
Most of the winding road you will be riding is perched on the mountain ridges, offering spectacular views throughout the park, there are 75 viewpoints that you can take advantage of! Watch out for the deer, bears and wild turkeys that often cross this road.
2. Twisted Sisters, Texas – 100 miles.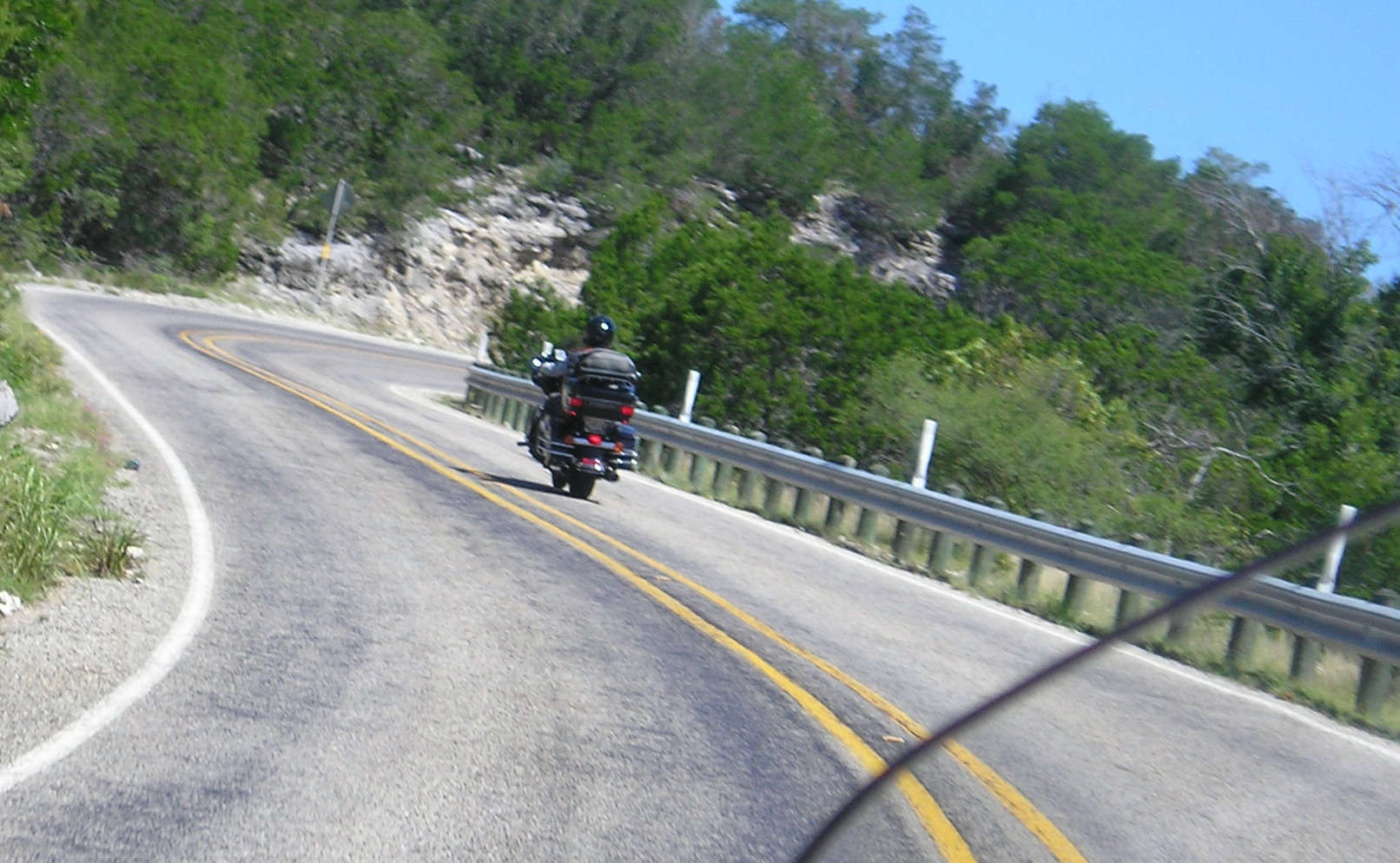 This loop takes you past canyons, through rugged terrain and up and down like a yo – yo! The combined route of roads 335, 336 and 337 is described as the best biking road in Texas due to its countless twists and turns.
The route is dotted with motorbike themed attractions such as the lone star motorcycle museum – all because it's one of the best American road trips for motorbikes.
3. Pacific Coast Highway, California – 656 miles
California State route 1 is the longest state route in California and runs down most of its Pacific coastline. Parts of it have been designated The Pacific Coast Highway and hugs the coastline offering spectacular views out across the ocean.
Along the way there are tonnes of viewing points for you to stop off at, motels to break up your trip, restaurants to feast at and plenty of attractions including the Golden Gate Bridge, Big Sur and Monterey!
4. Needles Highway, South Dakota – 14 miles.
Situated in The Custer State Park this short little trip packs a punch in terms of scenery and turns. For most of the trip you will be surrounded by imposing granite spires and will travel through a group of man made tunnels.
It was billed as impossible to build due to all the jagged rocks but they built it and its here for you to enjoy! It was clearly worth it to make on the best American road trips for motorbikes!
5 San Juan Mountain Skyway, Colorado – 233 miles
This loop route will take you through some of the best views the Rocky Mountains has to offer. As you glide through the National Park you will pass imposing mountain peaks, old villages and plenty of photo opportunities.  
There are countless attractions a long the way, my favorite being the Cliff Dwellings at Mesa Verde National Park! The route hugs the mountain side and has a few hairpin turns without guardrails so be careful.
6. Beartooth Highway, Montana/Wyoming – 69 miles
The fact that this road leads into Yellowstone National Park says it all. Usually only open during summer due to heavy snow in the winter, this road will see you soaring above the landscape below you.
The road is around 11000 ft above sea level and you will pass forests, canyons, and of course a lot of famous Yellowstone wildlife!
7. Route 66, Cross Country – 2451 miles
The Mother Road. Whenever anyone thinks of road trips, route 66 is one of the first things that pops into your mind! You can travel through 8 states from Chicago to LA and will find countless things to do along the way.
The Cadillac Ranch with Cadillacs half buried in the sand, the Grand Canyon National Park, tonnes of Museums, amazing Vistas, and the worlds largest rocking chair!
8. Route 50, The George Washington Highway, Cross Country – 54 miles
Route 50 will take you through the beautiful Monongahela National Forest and Cathedral State Park. This road offers a bikers dream: great scenery with tonnes of twists and turns.
As you'll go through national parks you can expects canyons, rivers and great wildlife. The skyline drive (no 1) is right near by so you can hop on there after if you want more biking fun!
9. Tunnel of Trees, Michigan – 28 miles
There's something special about trees either side of you joining to form a roof over your head!. The tunnel of trees (road M-119) has exactly this for a large part of its length.
There are plenty of shops and little restaurants along the way for you to have some pit stops. Visit in spring when colorful flowers cover the forest floor or in autumn when the trees will be orangey red!
10. Tail of the Dragon, North Carolina – 11 miles
This route is all about the turns and the adrenaline that come with them to make it one of the best American road trips. In the 11 mile stretch there are 318 turns for you to navigate. This is really getting into the wilderness with this one.
On this part of the US 129 you will find bears, turkey, wild boars, and deer. You might also find the occasional downed tree that crosses the road during the winter months.